Young Toddlers
Red Robin Class (12 to 24 months)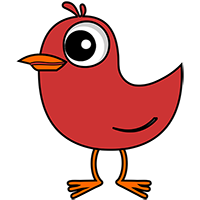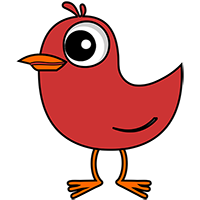 Young Toddlers (12 to 24 months)
Young toddlers are little scientists. They are eager to figure out how everything works. This makes the second year an exciting one, as children really begin to venture out into the world to explore, discover, and learn. The primary emphasis of our Young Toddler program is to focus on each child's increasing physical/motor skills to aid in mobility and movement. By providing a safe and sensory-stimulating environment, young toddlers are encouraged to explore the world around them.
Fine motor skills such as finger and hand movements are encouraged through self-feeding finger food, finger painting, use of Play Doh, etc. Gross Motor Skills such as walking, running, bending, climbing, etc are a primary focus. Our obstacle course offers fun and playful ways to practice pulling up to a standing position, walking, climbing, bending, and reaching. Outdoor and Indoor Play time is introduced for this age group.
Our teachers begin to introduce the various emotional skills by structured play as well as allowing toddlers to explore their own joys and frustration. This is also the age where children start becoming aware of their peers and their needs. Skills like sharing, greeting, and taking turns, are stepping stones for future Social Skills.
We continue with our use of sign language with the children to help them communicate needs and wants they are currently unable to express. It is in this class, that many children begin to expand their sign language abilities in addition to reciting nursery rhymes and building their vocabularies. Young Toddlers are curious learners and thinkers. We begin to introduce numbers, shapes, colors, facial expressions, blocks, and pretend play.