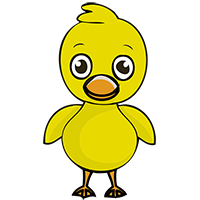 Infants
Yellow Duckling Class (6 weeks to 12 months)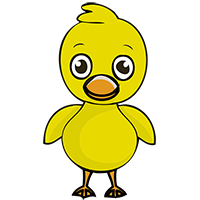 Infants (6 weeks to 12 months)
Babies grow and develop faster in the first year than any other year. Babies younger than six months depend mainly on their caregivers for their daily experiences. The best way to help infants grow into curious, confident, able learners is to give them warm, consistent care so that they can form secure bonds with their caregivers and begin to develop relationships. Our program for infants is therefore focused on meeting the individual needs of each child and developing secure relationships with them.
Our curriculum for infants is focused on achieving early developmental milestones while also stimulating them through music, reading, and sensory objects and toys. These are blended within the infants' daily schedules.
Much time in the day is spent providing the essentials for infants, such as feeding and sleep times. However, our warm and nurturing caregivers interact to provide development of language, sensory, physical, social, and cognitive growth. Through play and exploration, the infants begin to discover the world around them. They will begin to explore, roll, crawl, stand, chew, grasp, walk, and vocalize right before your eyes. The progress seen at this stage is simply amazing!
Sign language is introduced at this early age to aid the infant in expressing what they cannot verbally. Signing "all done", "eat", and "more" is key in making us aware of their needs and wants.
Each infant is on their own schedule to allow our center to become as close to the care they receive at home as possible. Through the use of nurturing routines (feedings, diaper changes, sleeping, drop off and pick up), the caregivers are developing and maintaining trusting relationships with each child. The main goal always is to provide loving, nurturing, responsive care to meet all of their needs at this very young age.