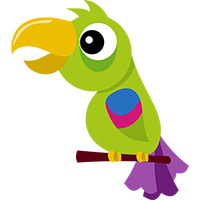 Preschool
Green Parrot &
Blue Peacock Classes (3 to 4 Years)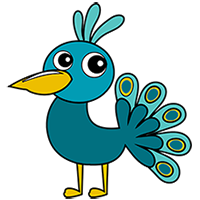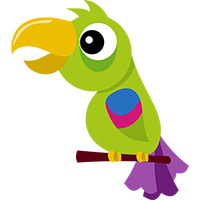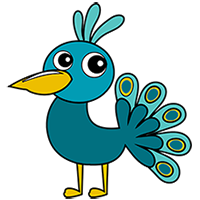 Green Parrot &
Blue Peacock Classes (3 to 4 Years)
Preschoolers seek further independence and enjoy the new found discoveries they encounter daily. Our teachers focus on their "I can do it" attitude and guide them in an appropriate way in the right direction. They tend ask many questions and become quite curious about the world around them. We view these as opportunities to further hone their desire to learn and impart knowledge that can be easily absorbed by their curious minds.
Our Preschool classrooms are center-based with a more structured classroom format and routine. Children explore, discover, and engage in activities that pique their personal interests while participating in scheduled class activities. We continue with our use of theme based lesson plans combined with hands on activities that allow them to experiment and problem solve.
Teachers use our vast pool of curriculum resources for their lesson plans for the areas of language arts and literacy, phonics, mathematics, and science. Ongoing advancement in social and emotional skills is encouraged through group learning activities and also individual instruction. Specifically, Preschoolers practice and learn to write letters, short words, write their names, advancements in numbers and understand the concept of more / less, learn about their social environment, geography, and get their first introduction to logic questions.
Our Preschoolers' participation in Enrichment Centers is more advanced and includes more structured Dramatic Play, some independent reading in our library, introduction to technology, participation in group building projects, floor puzzles, and creative arts & craft projects.
Outside play is part of our daily schedule. Children are able to run and play and engage in teacher-led physical activities each day, weather permitting. The fresh air and time to build on large motor skills is essential and generally leads to more focused learning once back in the classroom.
Our Preschoolers also participate in our family style dining in our lunch area where table manners and social skills are further developed.